NEW 2023-24 SNOWSKATES IN STOCK & SHIPPING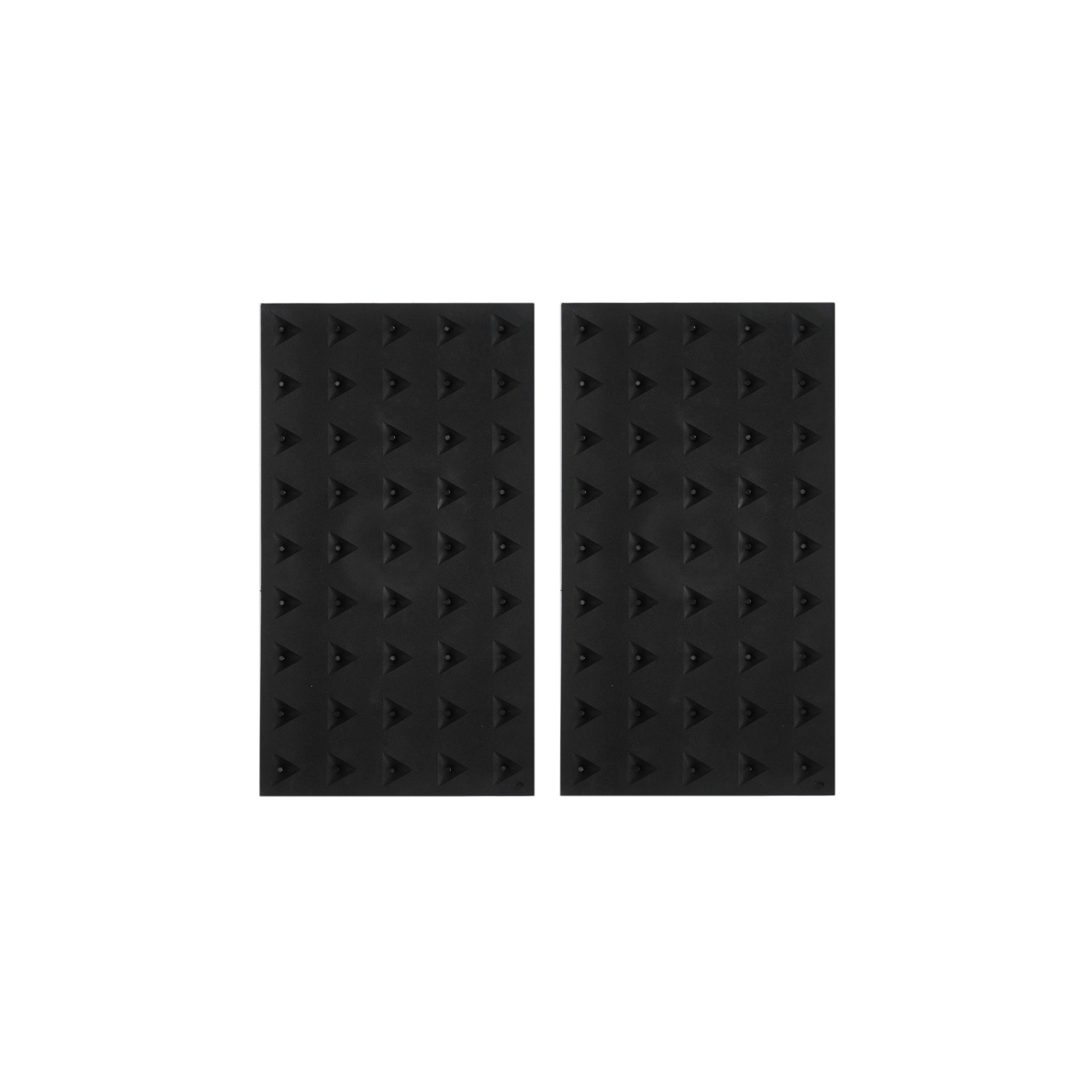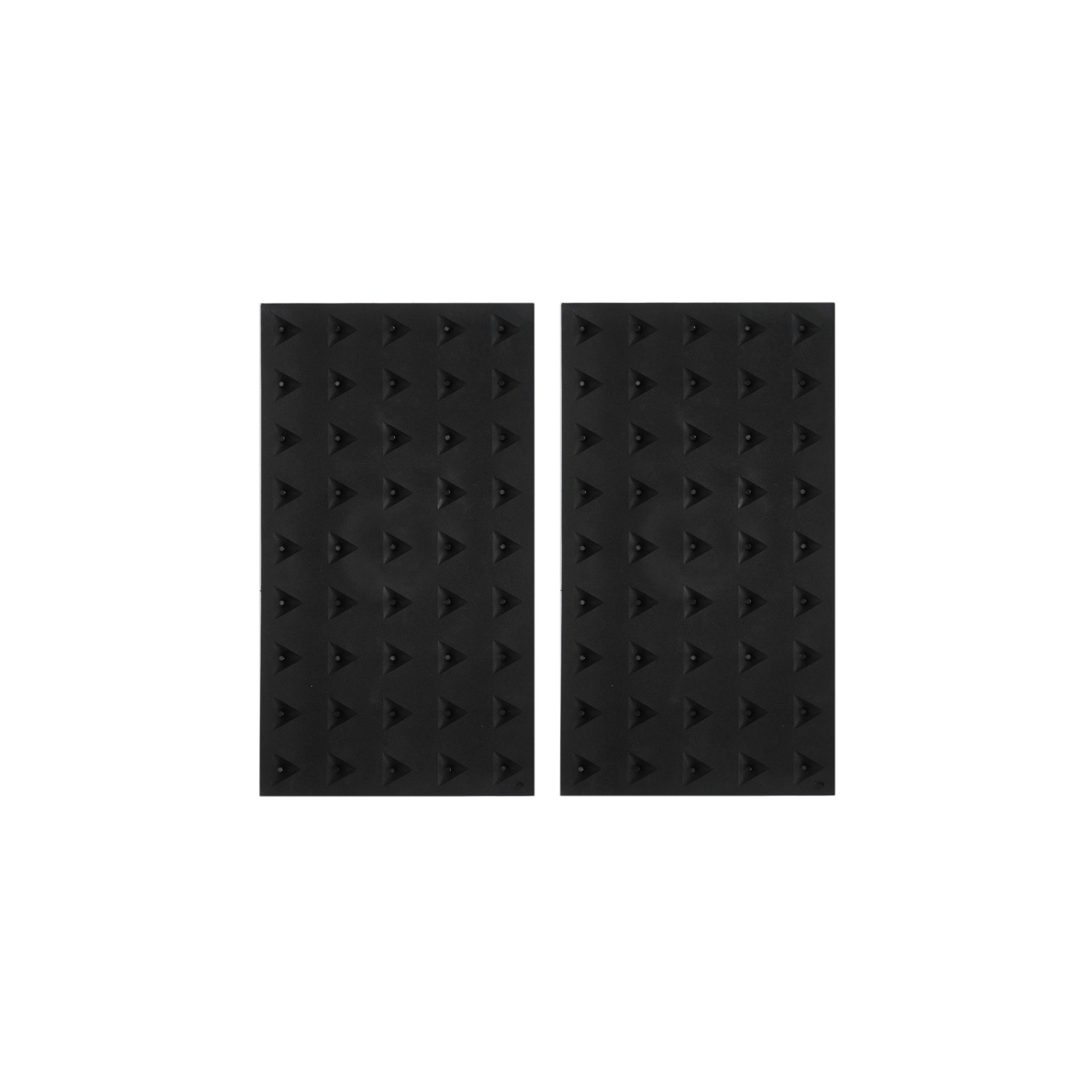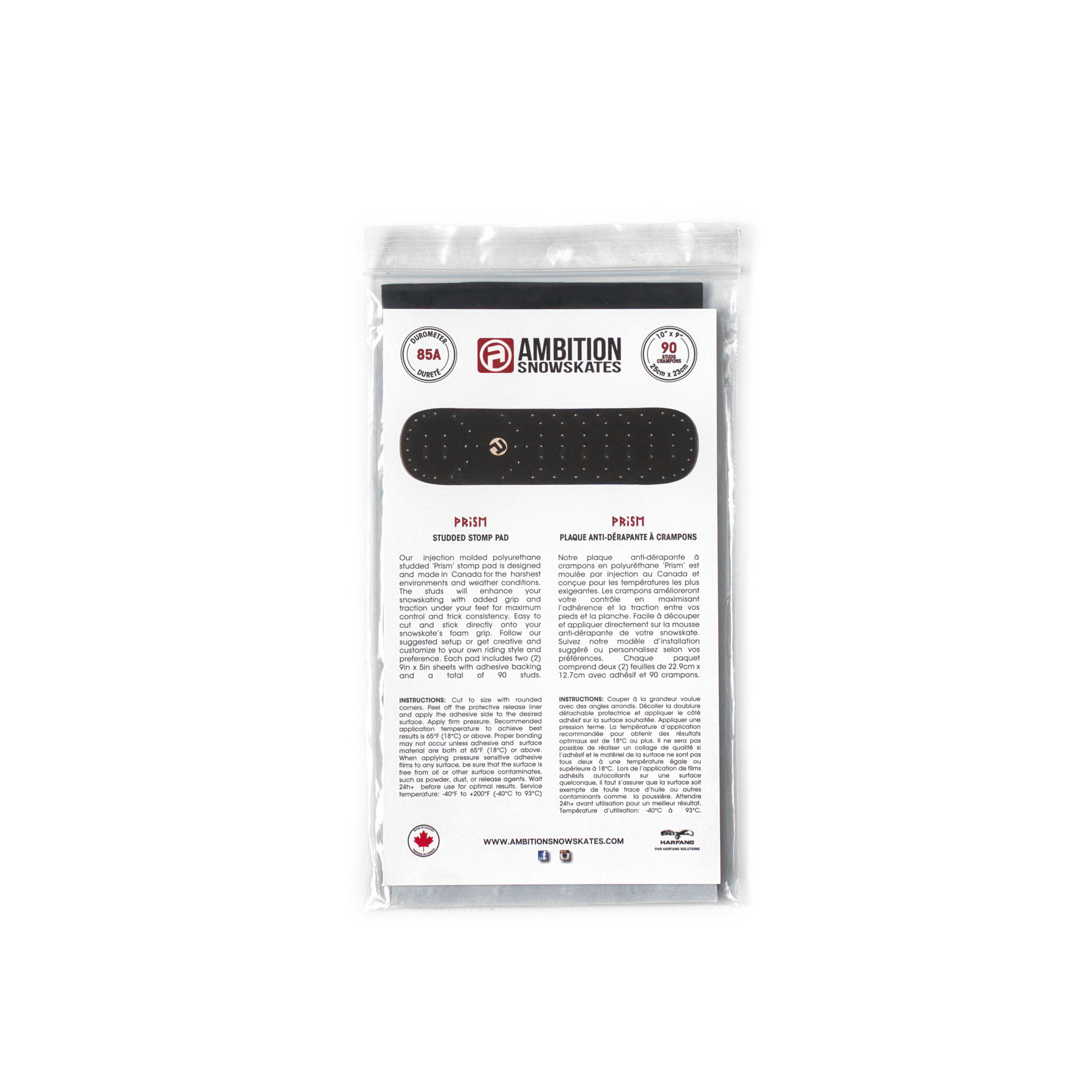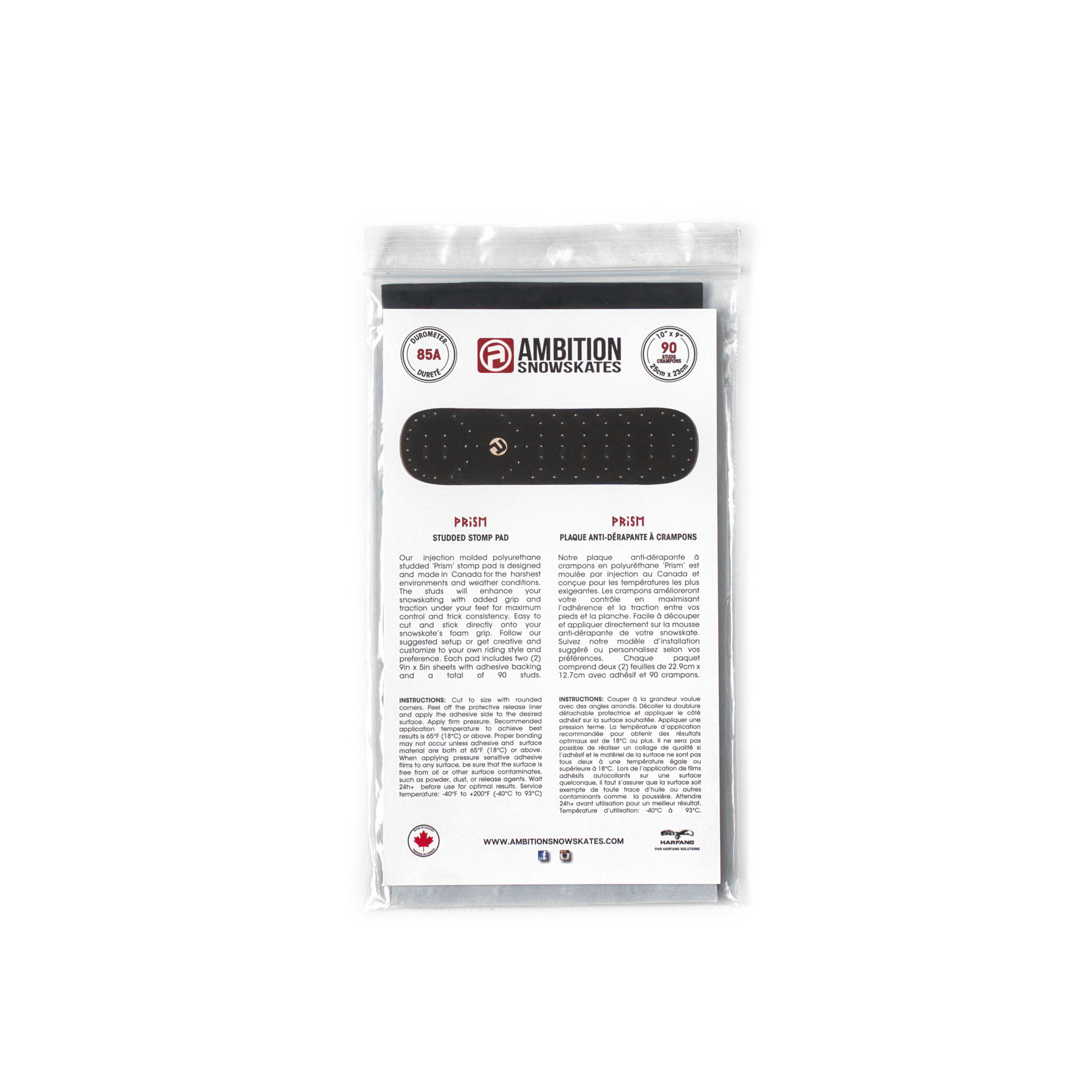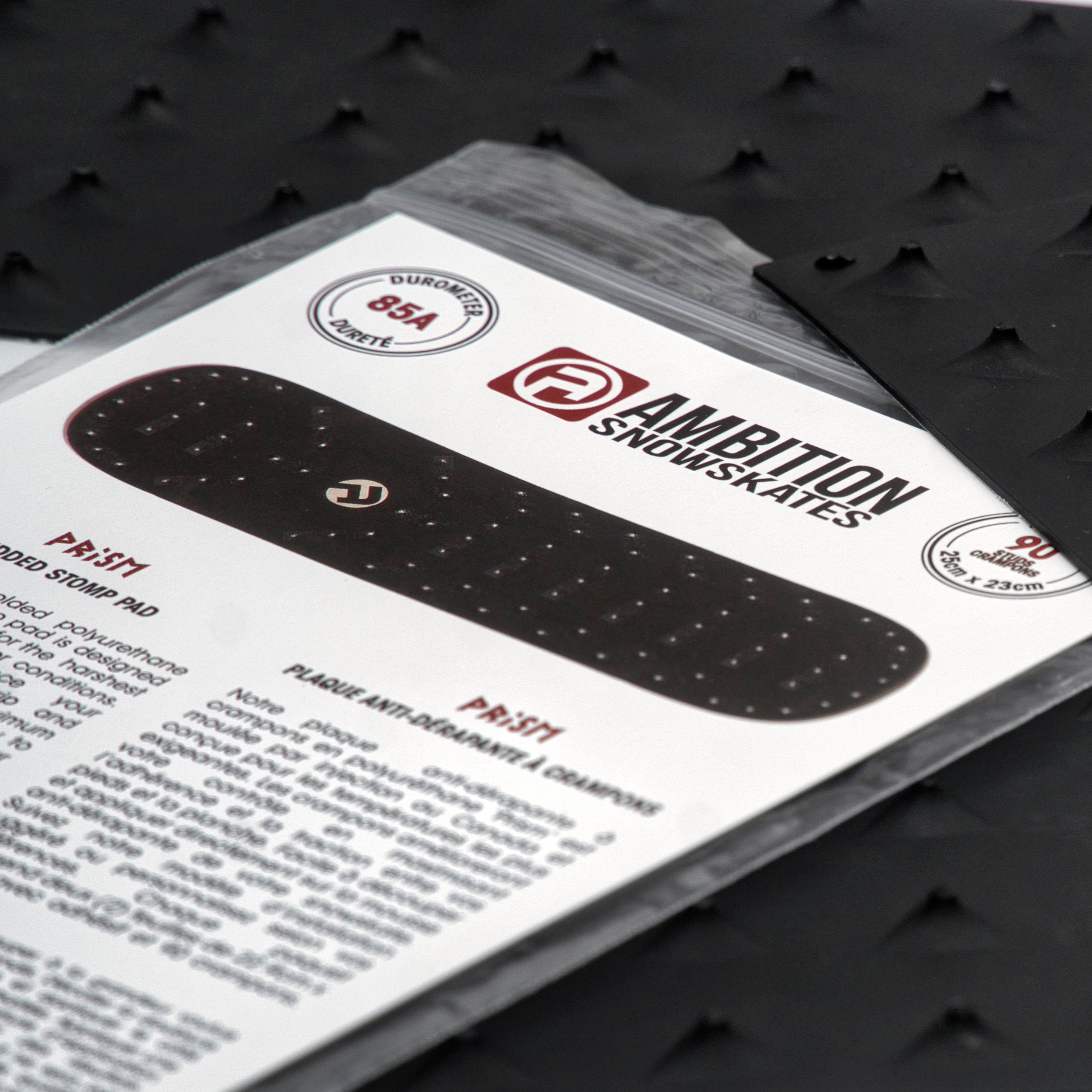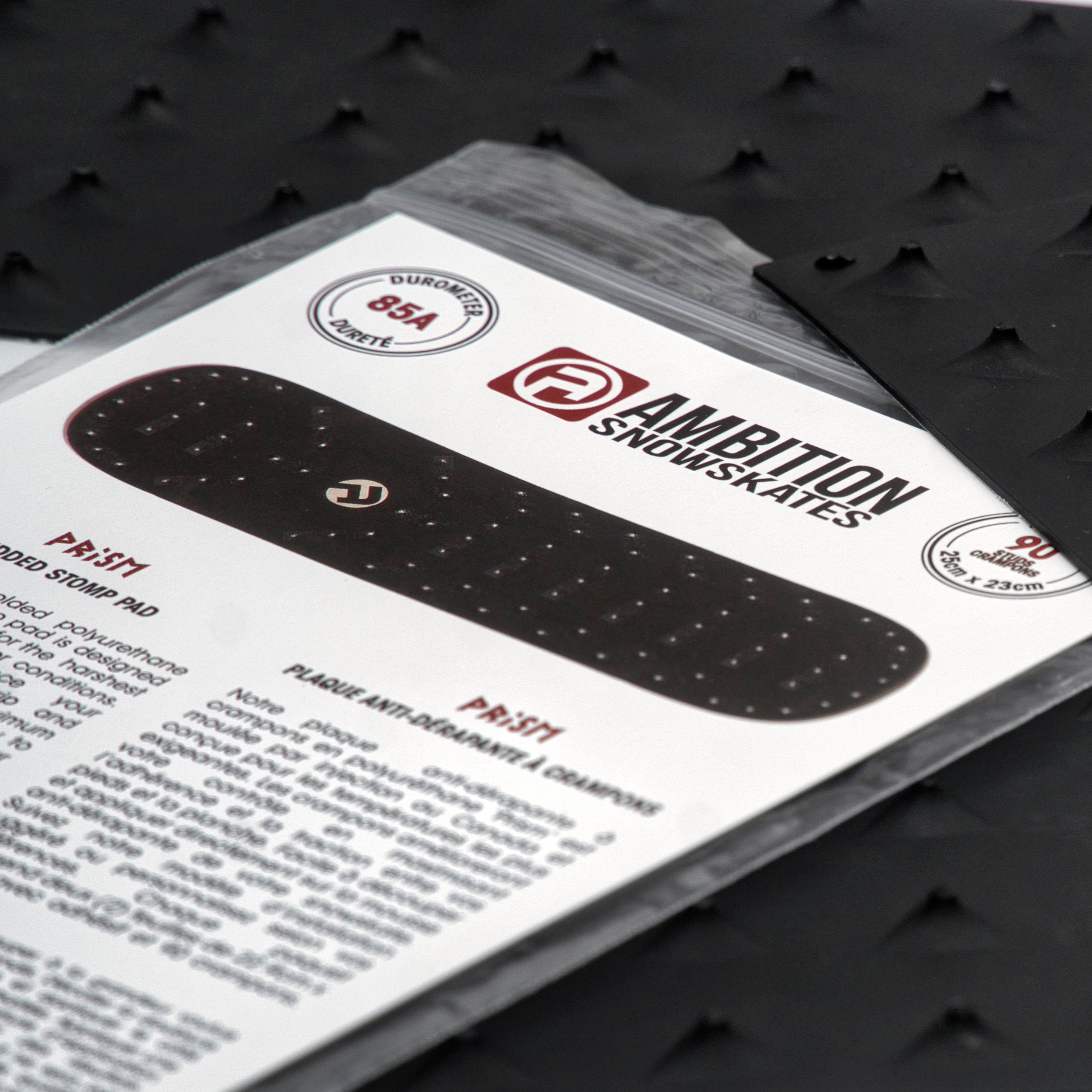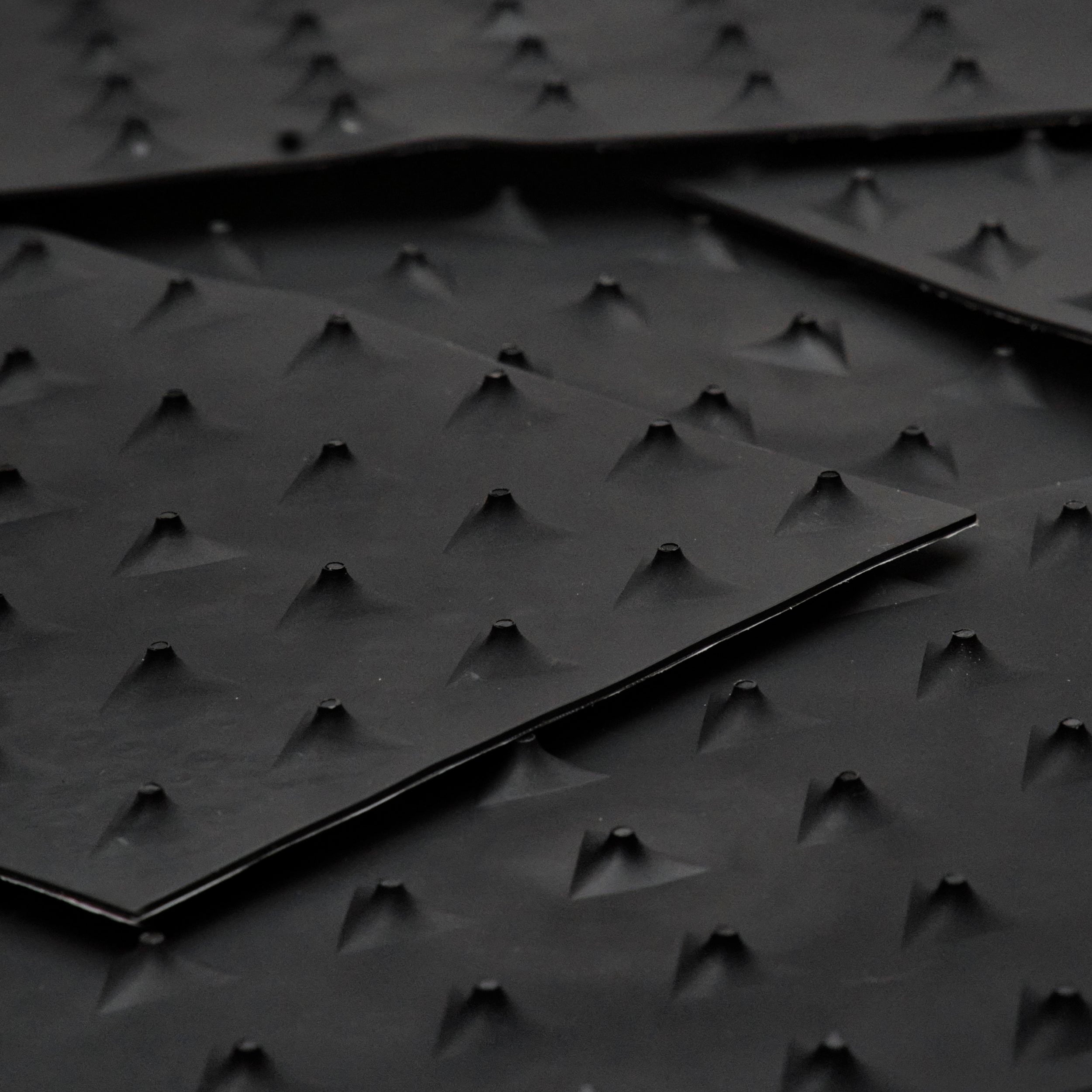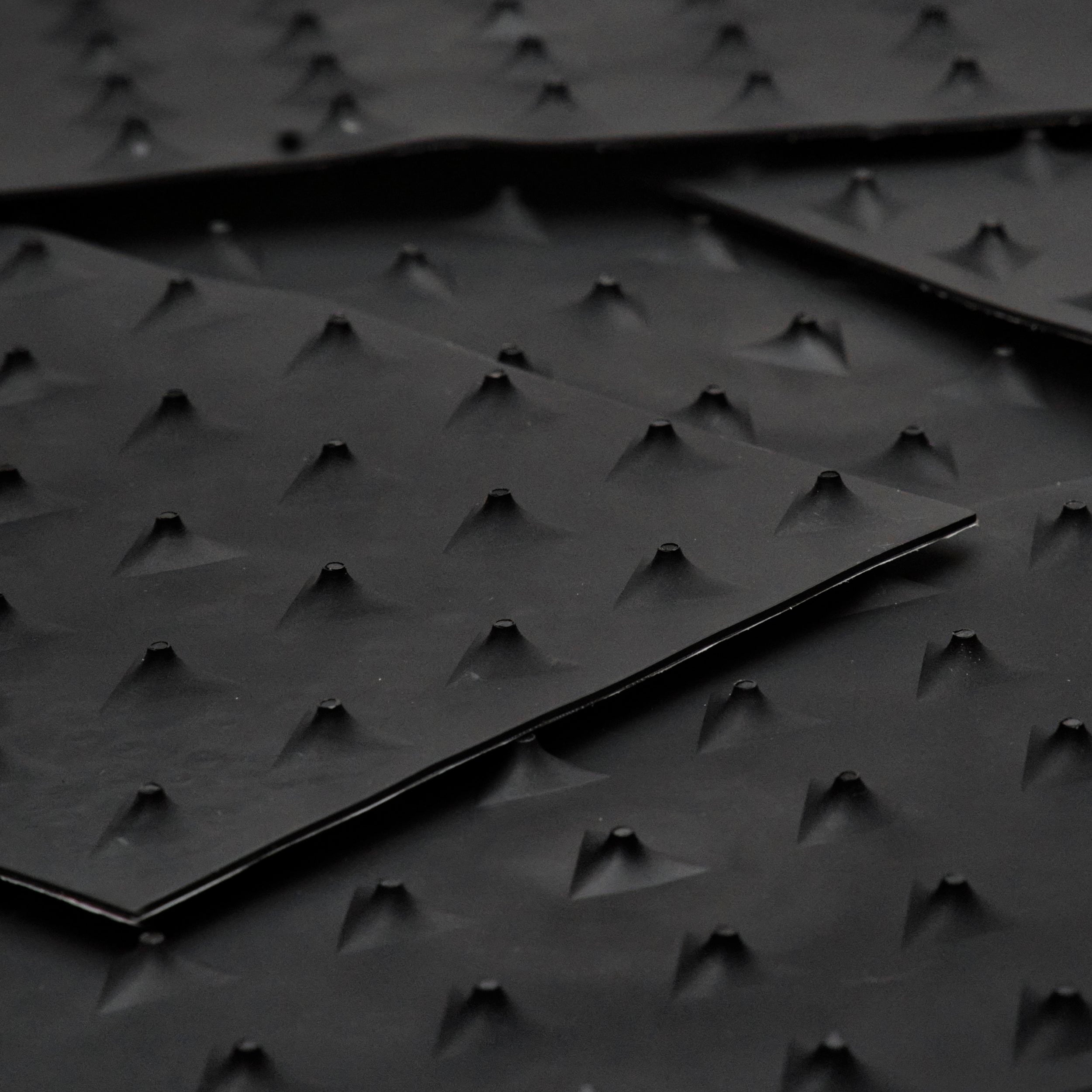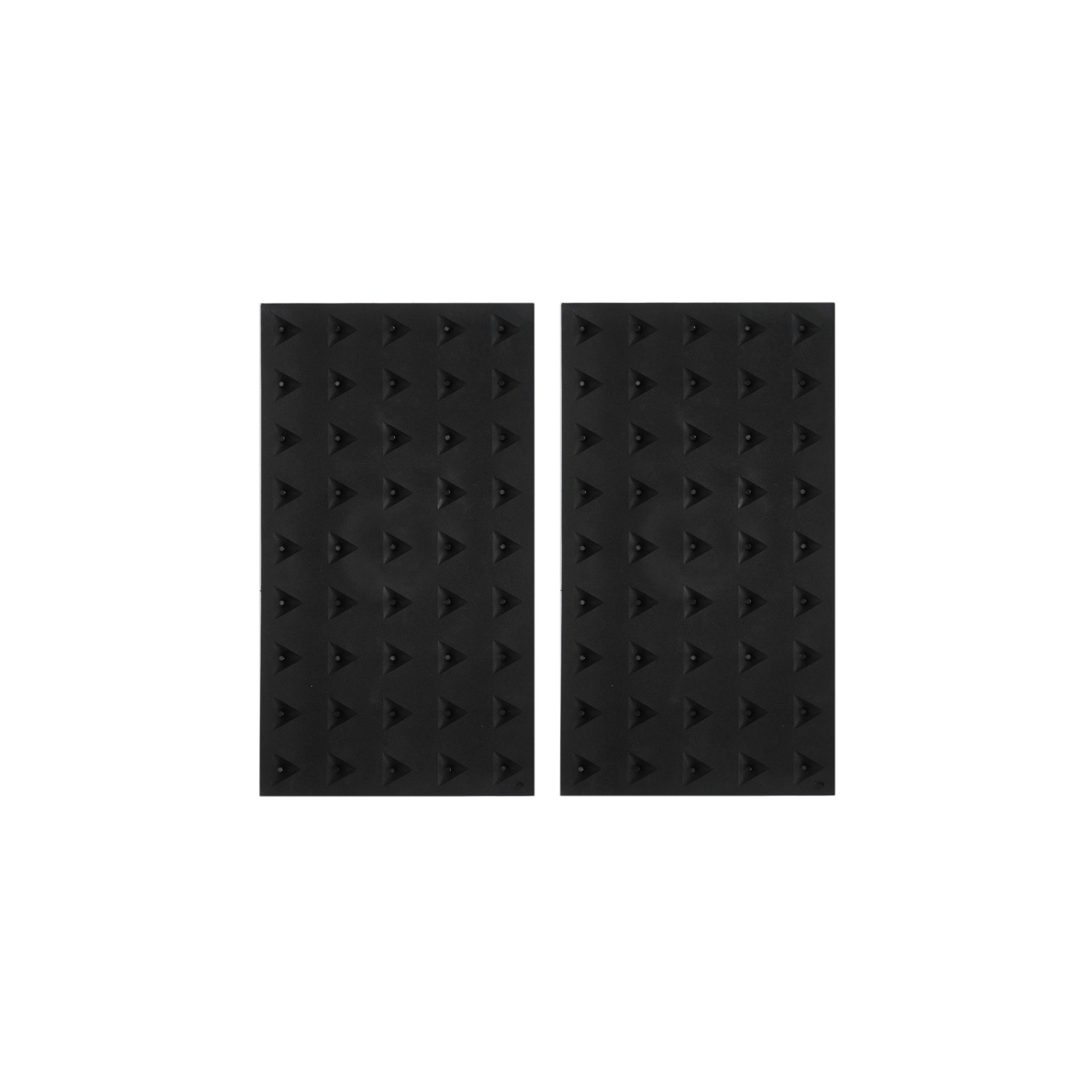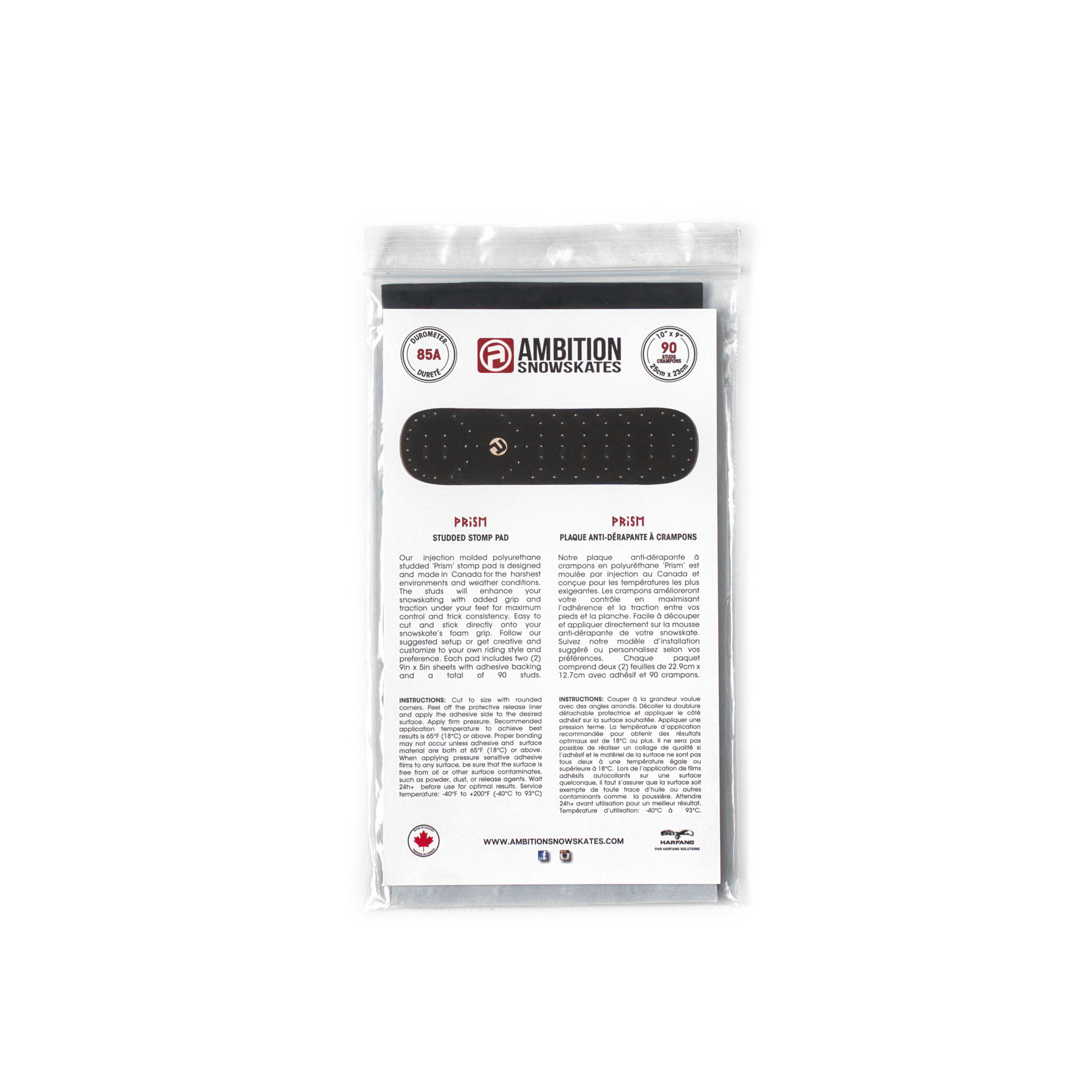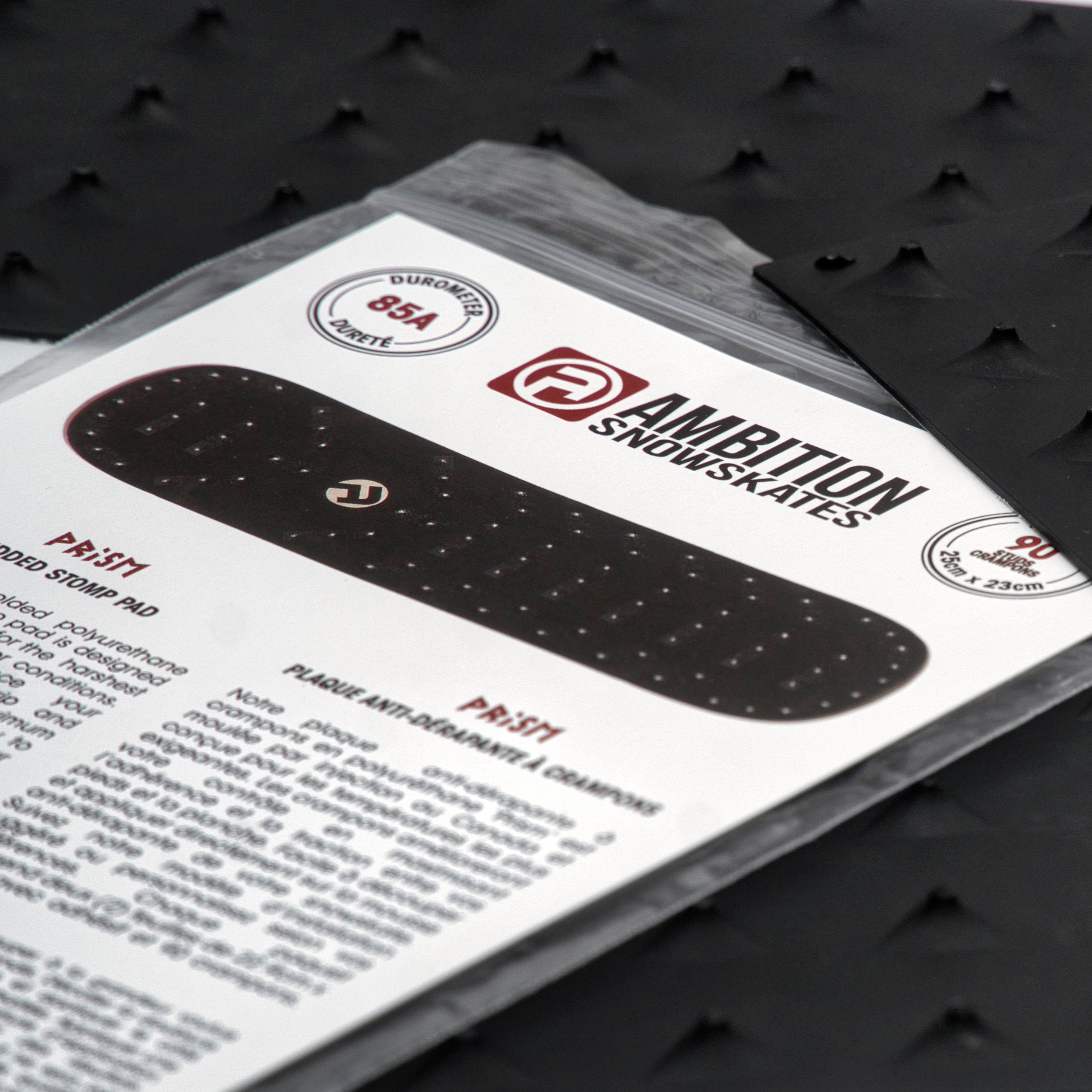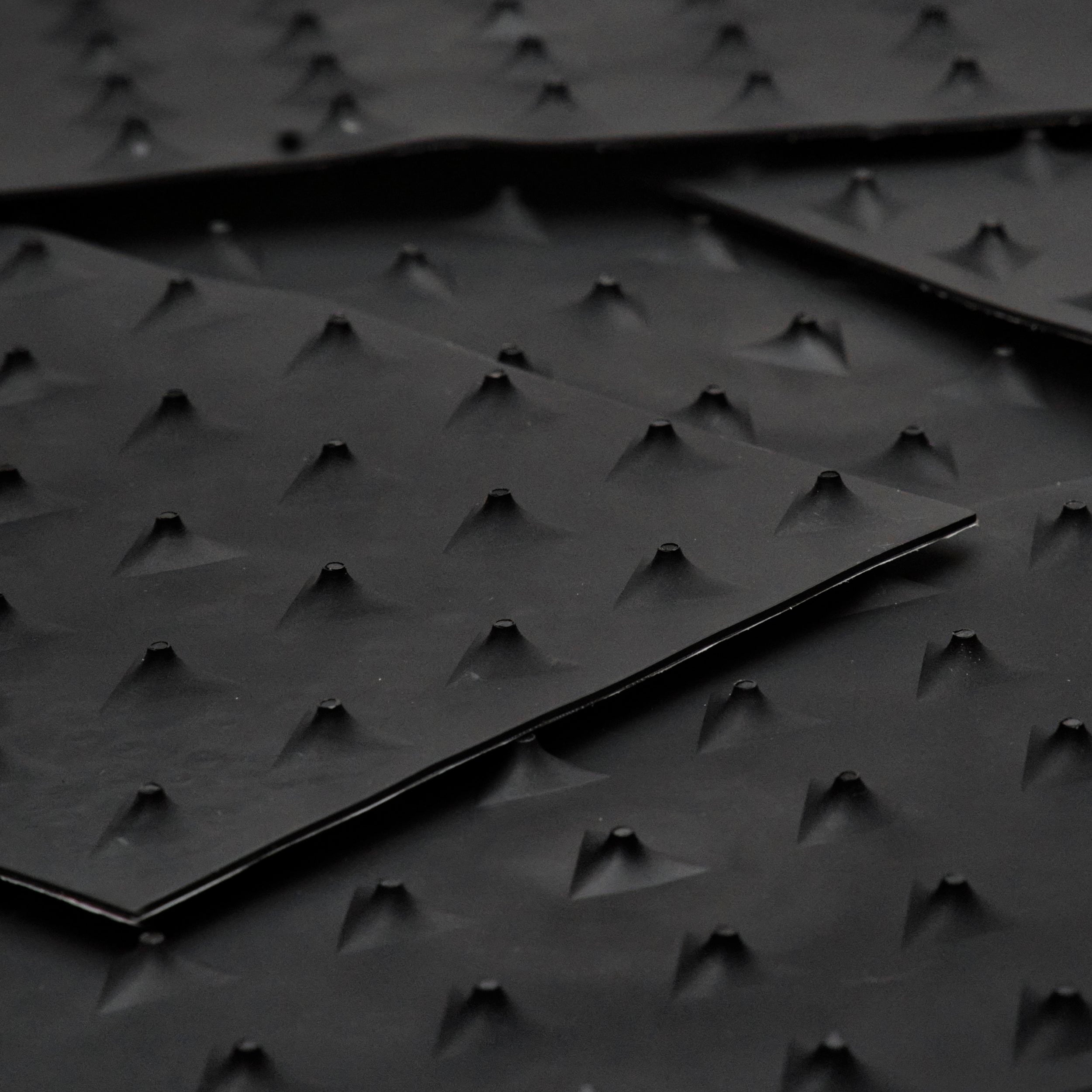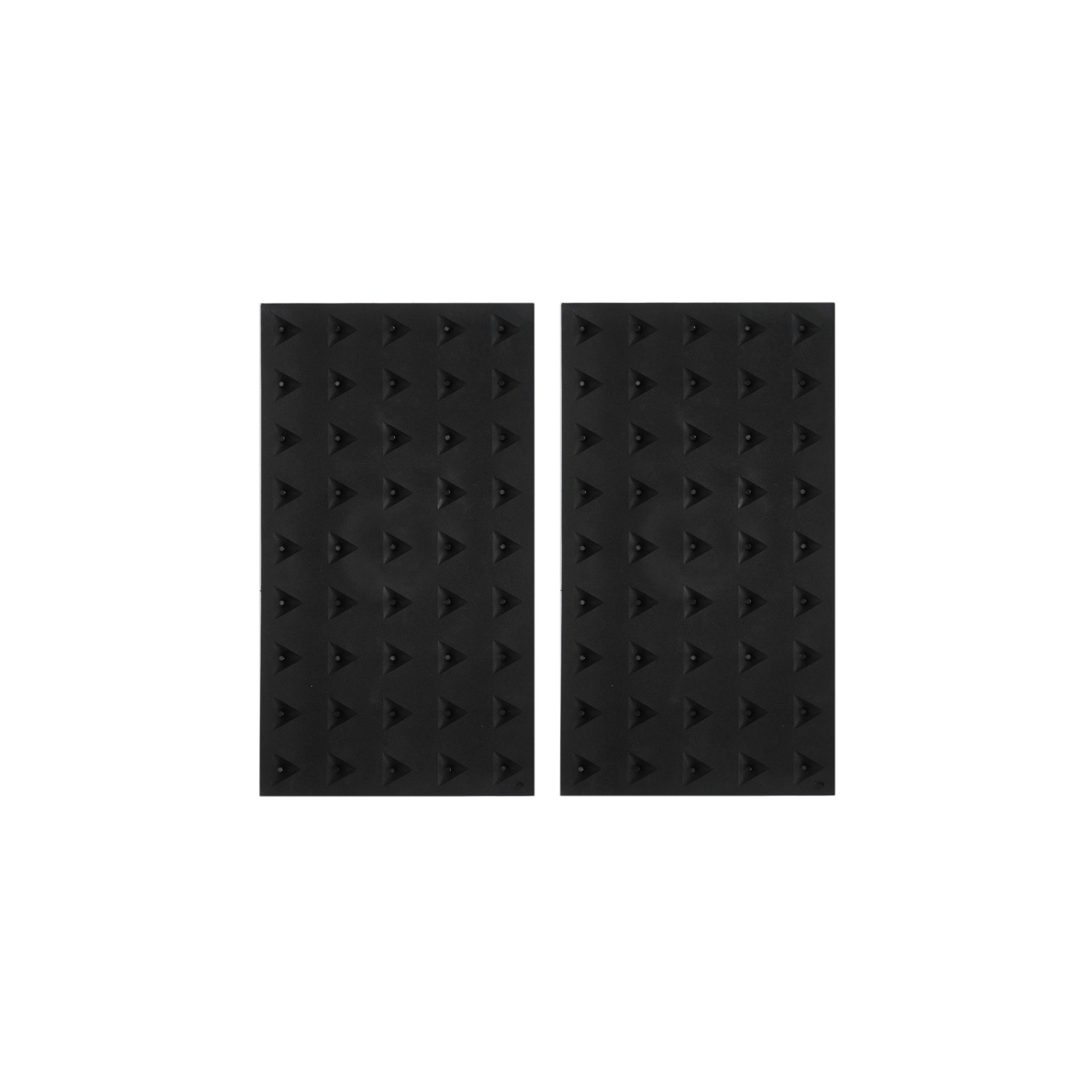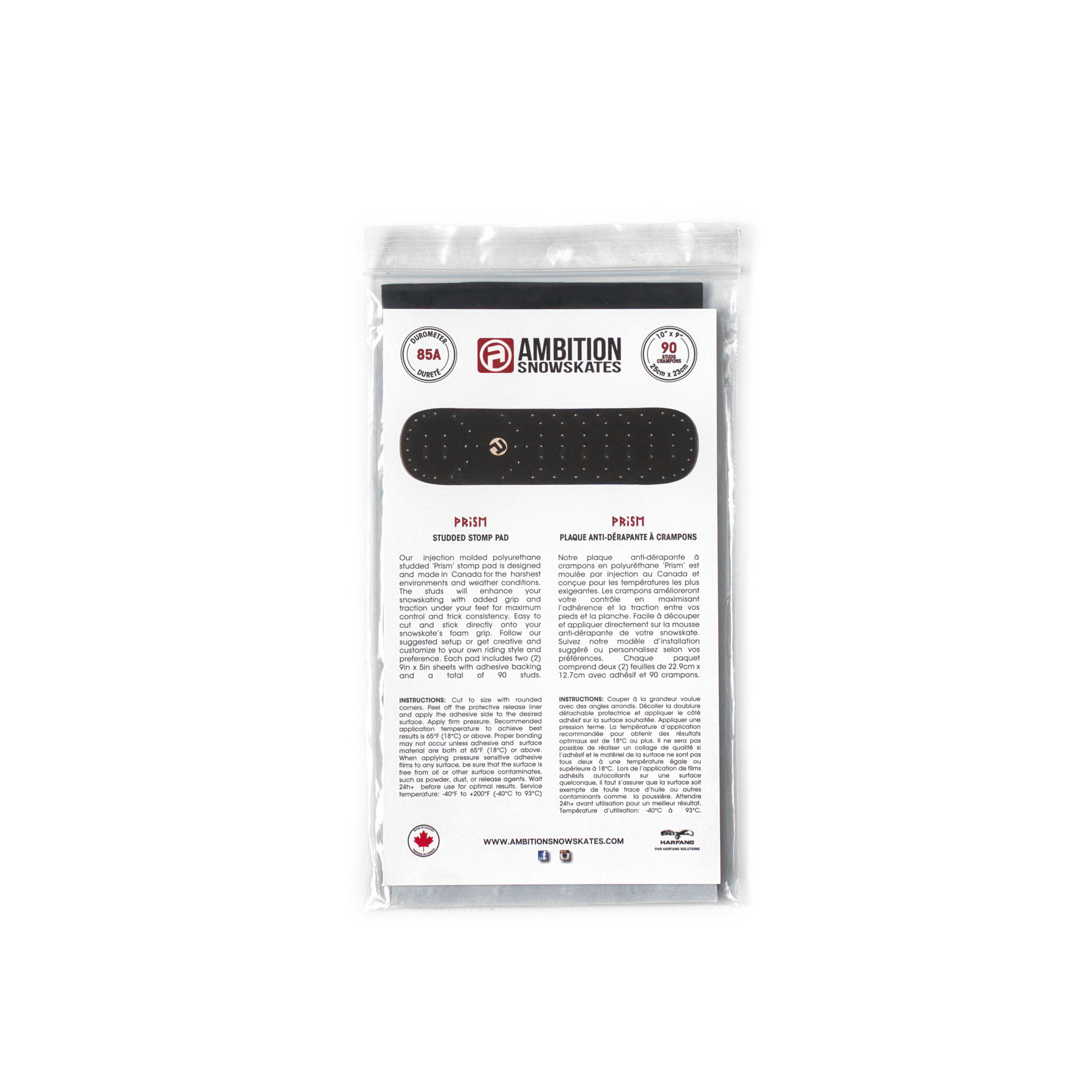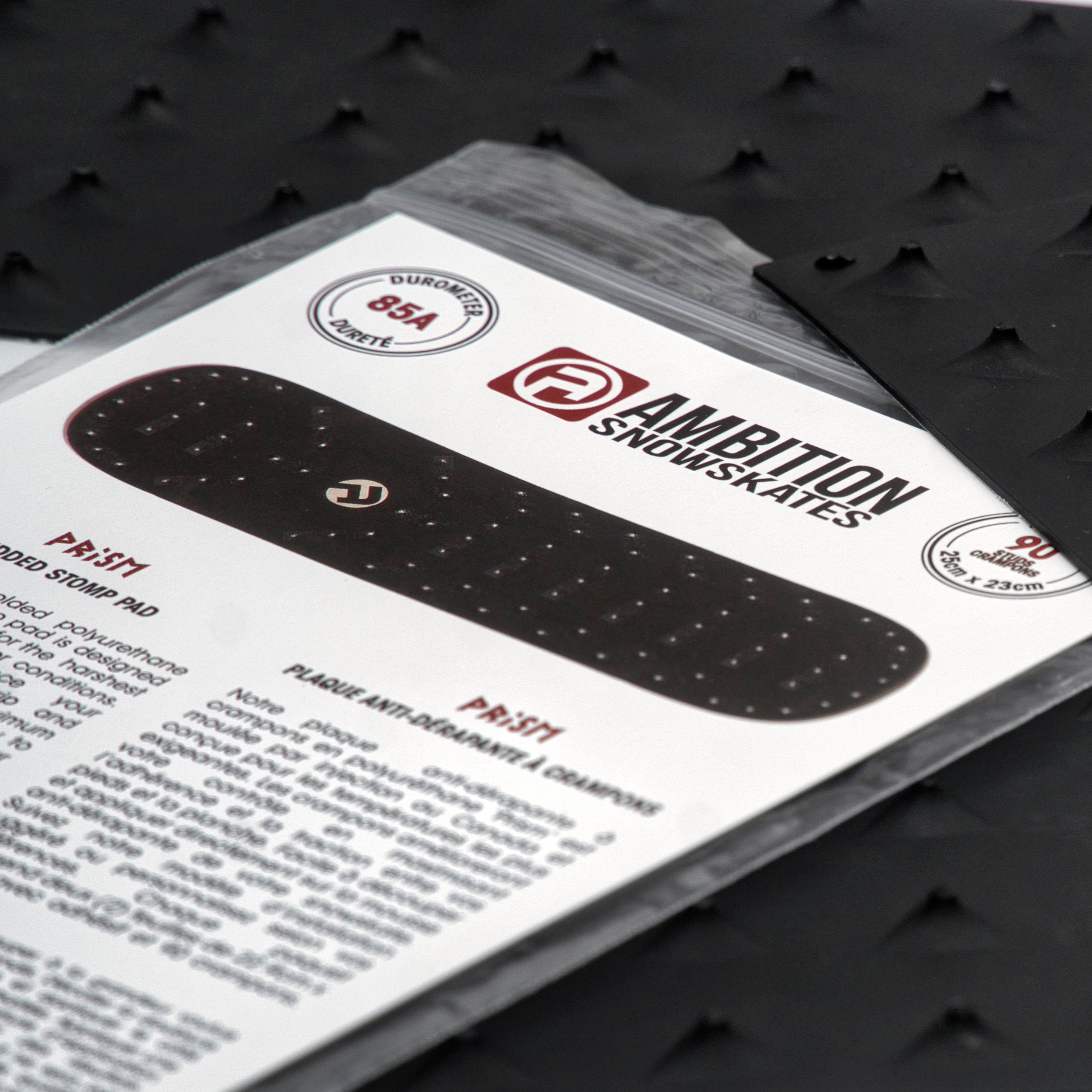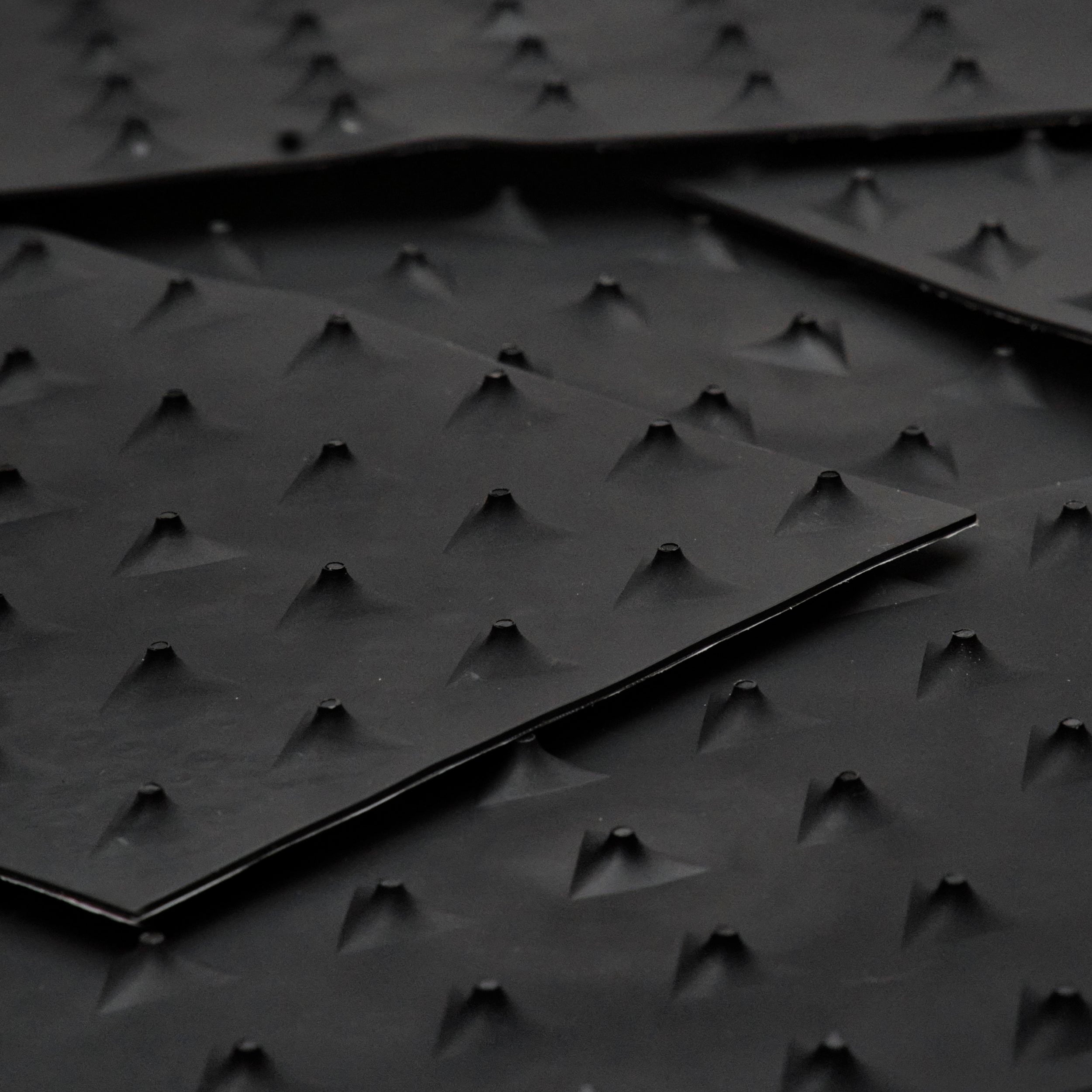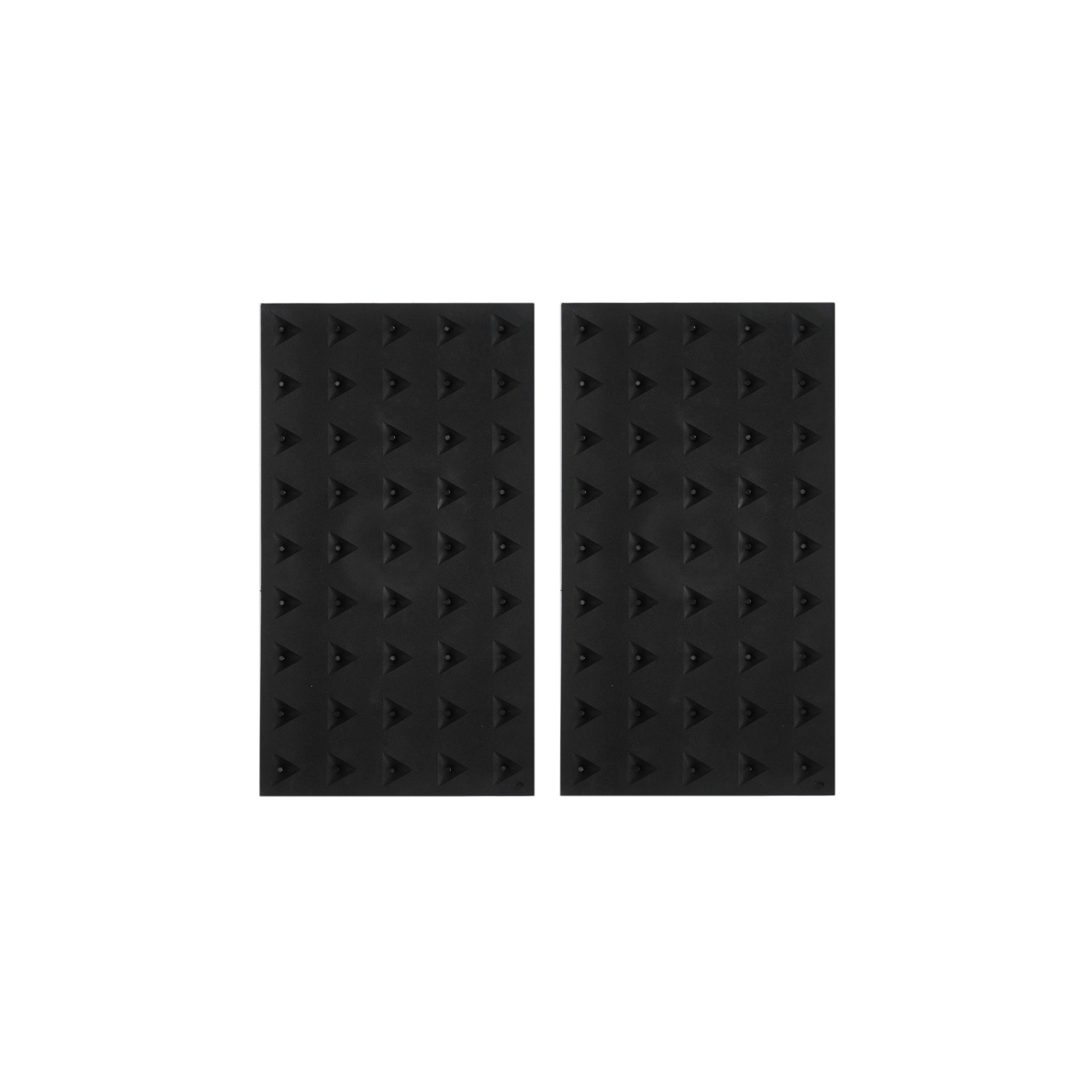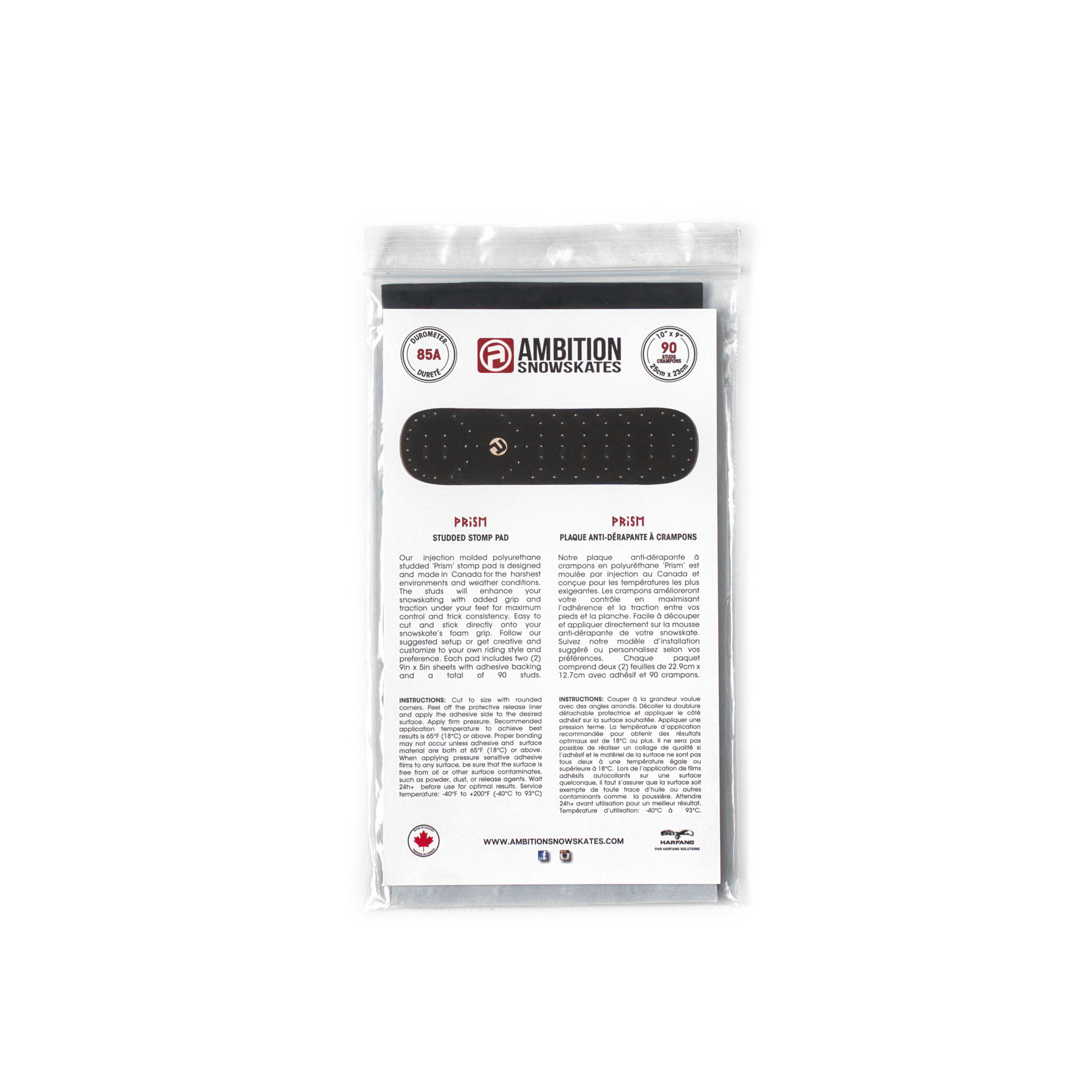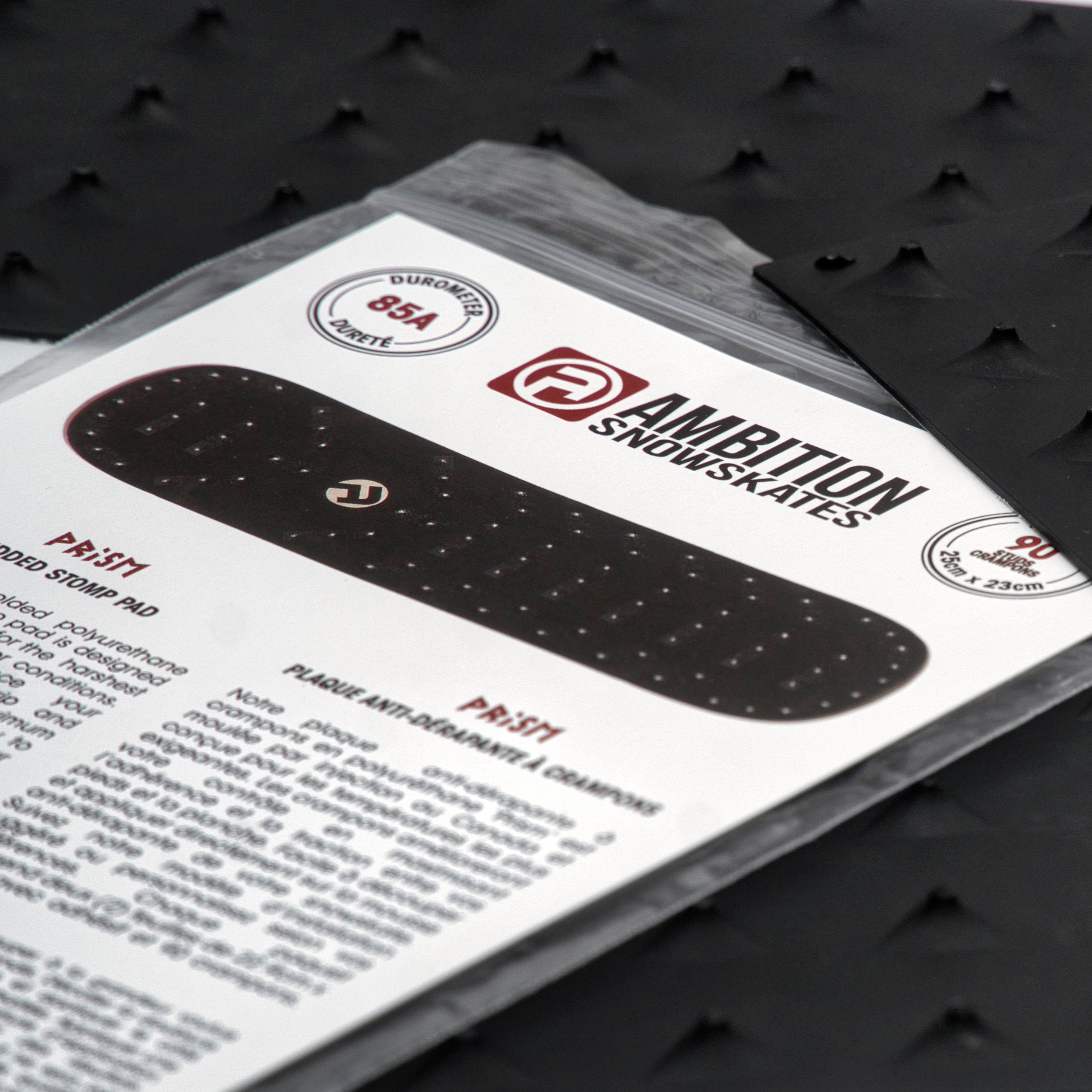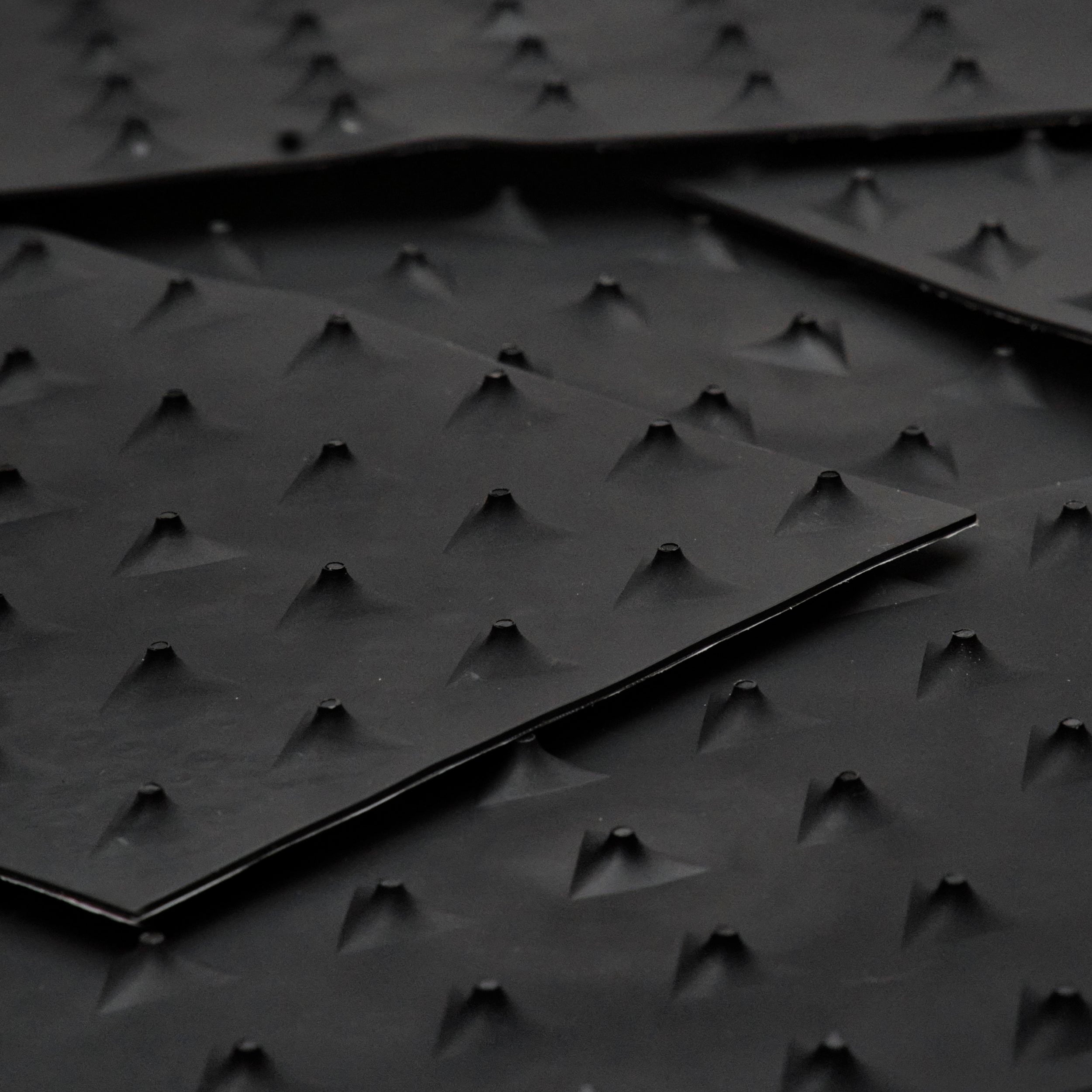 STUDLESS 85A POLYURETHANE
INCLUDES 2 SHEETS (5X9IN EACH)
TOTAL OF 90 STUDS
EASY TO CUT AND CUSTOMIZE
LIGHT & DURABLE
FLEXIBLE FOR EASY APPLICATION
3M ADHESIVE BACKING TAPE
MADE IN CANADA
Our injection molded polyurethane studded 'Prism' stomp pad is designed and made in Canada by Harfang Solutions for the harshest environments and weather conditions. The studs will enhance your snowskating with added grip and traction under your feet for maximum control and trick consistency. Easy to cut and stick directly onto your snowskate's foam grip. Follow our recommeded setup or get creative and customize to your own riding style. Each pad includes two (2) 5in x 9in sheets with adhesive backing for a total of 90 studs.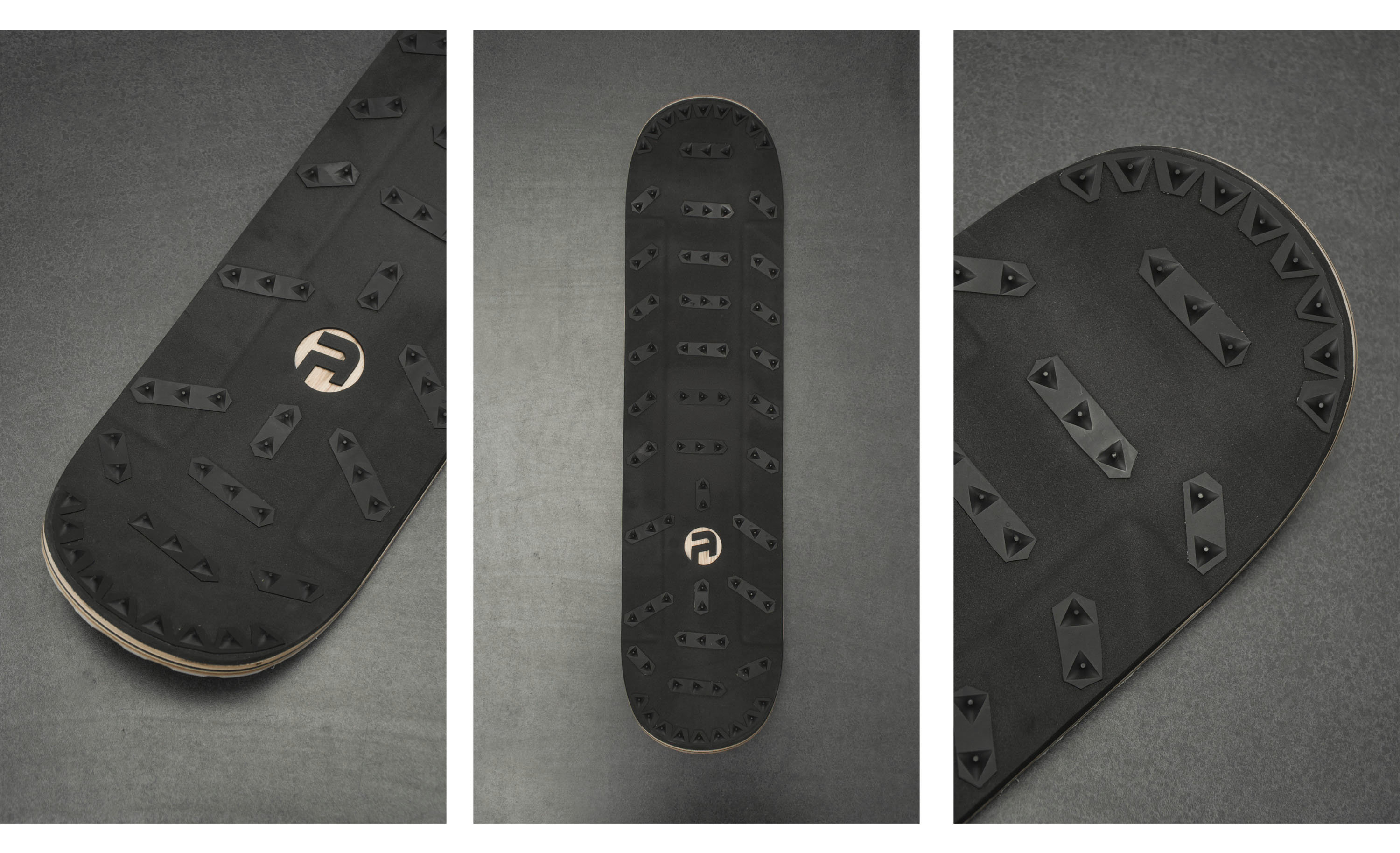 MORE ON PRISM GRIP
Prism grip is highly recommended for riders with prior skateboarding experience. The extra grip is truly a game changer in terms of trick execution and consistency. Beginners will enjoy the stock foam grip when first learning to ride down hills and hitting ride-on obstacles. As they transition to skateboard-influenced tricks, prism grip becomes key to the snowskate experience. It also protects the stock foam grip, extending the life of your snowskate.
Prism studded grip is very durable, often outlasting the snowskate itself. Depending on their layout, pieces may wear off from impact, but sticking them back down is usually an easy and quick fix. Most riders will transfer their prism grip with a heat gun when switching snowskates.
Although it looks like it would rip a hole through your shoes after a few kickflips, prism grip actually barely wears down footwear at all, especially compared to traditional skateboard griptape. You can use the same shoes for years when snowskating with prism grip.
Prism grip comes unattached in the form of adhesive-backed sheets that riders can cut and layout according to their preferences. Watch our snowskate tips series for more information on applying Prism Grip to your snowskate.